Over the years, BOTOX has gained popularity and is widely recognized as a cosmetic treatment, becoming one of the most popular, affordable cosmetic procedures. The facial expressions we make on a daily basis cause skin to furrow and fold, and over time, these repeated muscle contractions due to frowning, squinting or raising eyebrows gradually results in the formation of facial lines.
Botox works beneath the skin's surface and temporarily reduces the underlying muscle activity that causes moderate to severe frown lines, crow's feet, and forehead lines in adults – to help the skin looks visibly smoother.
However, in addition to cosmetic benefits, Botox has been proven to work great as a pain reliever for a number of dental conditions caused by tension in jaw muscles. Since Botox relaxes muscles in the face, dentists can use Botox to lessen the pain associated with clenching and grinding due to bruxism habits. Botox injections lessen the force of muscular contractions and oftentimes make a useful adjunct therapy to night guard appliances.
Results typically start to be noticed as early as 5 days after treatment, however, the full effect takes about 14 days. The effects last on average up to three months but can vary from person to person. Aside from minor side effects that may occur (minor swelling and redness at the injection site), recovery from Botox injections is pretty easy and allows one to resume their normal routine with no downtime.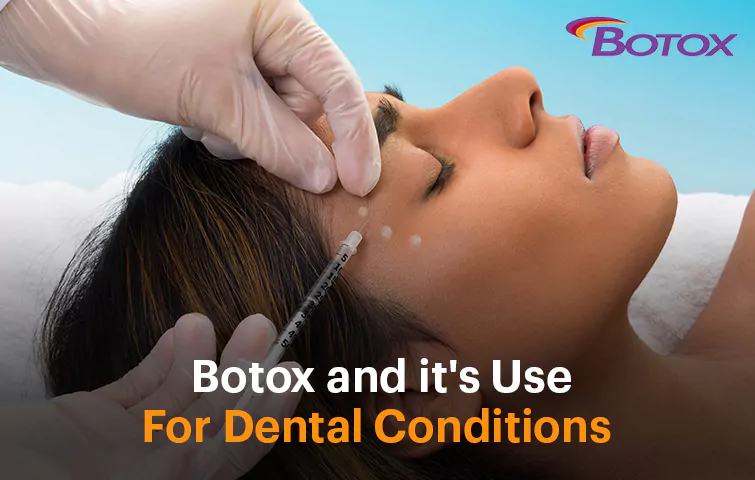 Dr. Bohdanna Czerniak is certified by the American Academy of Facial Esthetics and, as a dentist, is familiar with facial anatomy, and oral and perioral areas. We offer complimentary Botox consultations so you can find out how Dr. Czerniak can help you achieve excellent results to help boost the beauty of your smile. North Creek Dental Care is located at 18425 West Creek Drive in Tinley Park; (708) 532-4131.