Meet the Doctors
Proudly Serving the Community for Over 40 Years
Our doctors are pleased to offer beautiful and functional smiles to our neighbors in Tinley Park and the surrounding communities.
Bohdanna Czerniak, DMD, grew up in Orland Park and attended Providence Catholic. After obtaining her bachelor's degree at the University of Illinois in Champaign, IL, she went on to achieve a master's degree in biomedical science at Midwestern University in Downer's Grove and her dental degree at Midwestern University in Glendale, AZ. Her professional memberships include the American Dental Association, Academy of General Dentistry, Illinois State Dental Society, Ukrainian Medical Association of North America, and the Chicago Dental Society.
Dr. Czerniak especially enjoys working with kids. She also enjoys volunteering her time both locally and abroad. Her most memorable trip was when she traveled to the Kingdom of Tonga, where she had the opportunity to provide dental care to those in need. In her free time, she enjoys spending time with family and friends, running, traveling and learning about other cultures, and watching the Chicago Blackhawks.
Craig Sikora, DMD, MS, FACP, is originally from California. He received his Bachelor of Science in Biology from the University of Nevada, Reno. He then received his Doctor of Dental Medicine from the University of Nevada, Las Vegas School of Dental Medicine, graduating cum laude. Following dental school, Dr. Sikora pursued his passion and completed an additional three years of advanced specialty training in Prosthodontics at the University of Illinois at Chicago College of Dentistry.
During his time at the University of Illinois, Dr. Sikora received formal training in complex full-mouth oral rehabilitation, esthetic dentistry, digital dentistry, and implant surgery and restoration. While at UIC, Dr. Sikora published his award-winning biomaterials research, received his master's degree in Oral Sciences, and simultaneously completed the rigorous Prosthodontics Board Examination, which distinguishes him as a Board-Certified Specialist in Prosthodontics.
In addition to time spent in private practice, Dr. Sikora also maintains a faculty position as a Clinical Assistant Professor at the UIC College of Dentistry. He enjoys being an active member of the dental community, both by attending conferences and providing continuing education on the latest innovations in implant, esthetic, and reconstructive dentistry. He is a Diplomate of the American Board of Prosthodontics as well as a Fellow of the American College of Prosthodontists. Additionally, he is a member of the American Academy of Fixed Prosthodontics, the American Dental Association, the Illinois Dental Society, and the Chicago Dental Society.
When not practicing dentistry, Dr. Sikora enjoys spending time with his wife and two sons, golfing, and being outdoors.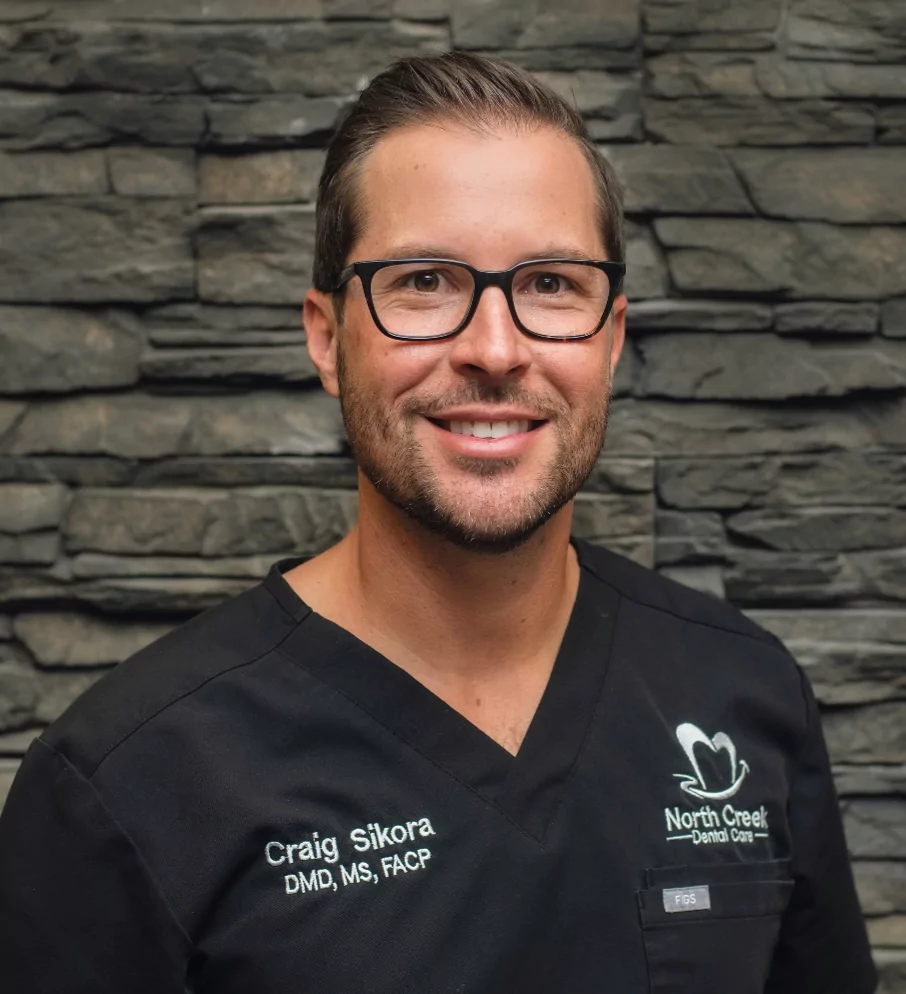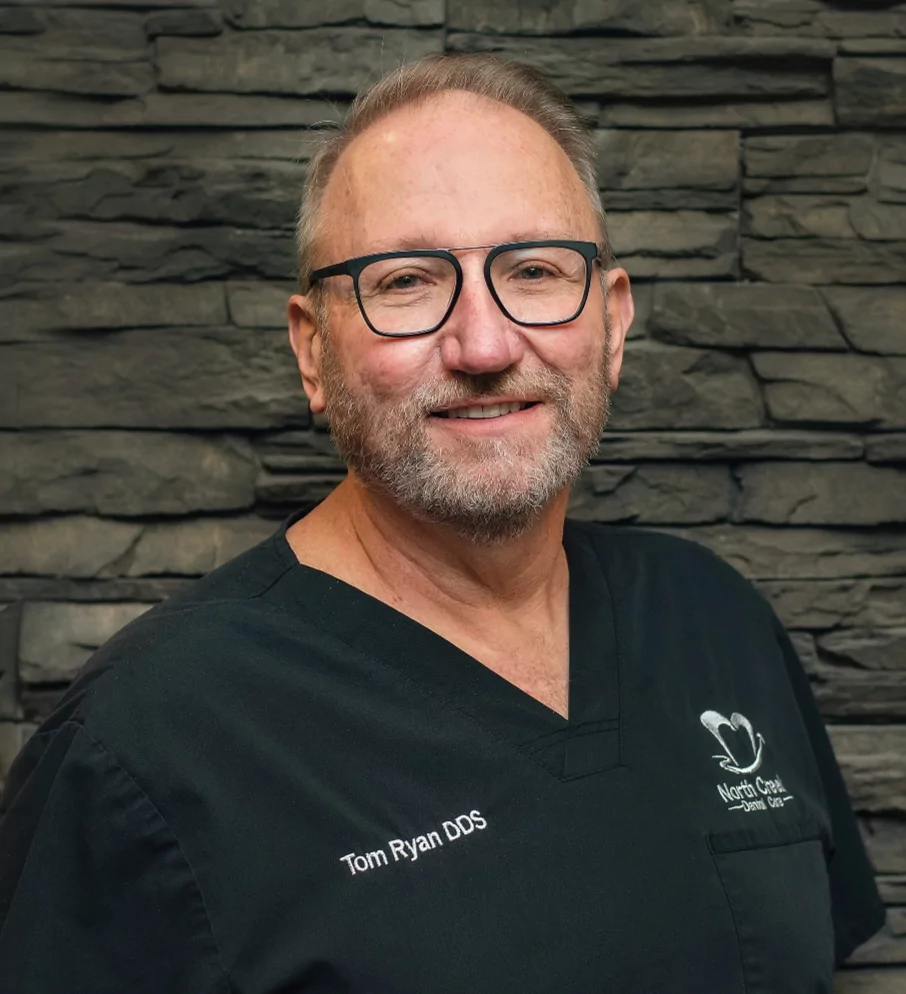 Tom Ryan, DDS, was born and raised in nearby Oak Forest, where he attended St. Damian grammar school, and is a graduate of Oak Forest High School. He earned his Doctorate of Dental Surgery degree with honors from the Loyola University School of Dentistry, after earning his bachelor's degree at Loyola. Upon graduation from dental school, he was inducted into the dental honors fraternity Omicron Kappa Upsilon – an honor achieved by only the top ten graduating dentists. Dr. Ryan has served as Associate Professor in the Department of Neuroanatomy at Loyola.
With over 600 hours of advanced courses, Dr. Ryan is constantly learning the latest dentistry techniques to keep improving his dental skills and ensure his ability to offer his patients the most comfortable options for achieving the smiles of their dreams. A consultant for dental articles in the Chicago Sun-Times and the Southtown Star, Dr. Ryan is also a fellow in the Academy of Laser Dentistry and has been interviewed by ABC News. He is involved with many charitable causes and donates his time as a dentist to serve patients in need who have "fallen through the cracks" of The System.
Dr. Ryan and Cheryl, his wife of over 30 years, are very proud of their three children. Rebecca is married and a music teacher in Schaumburg, IL. Steven just graduated from Illinois State University with dual degrees in finance and insurance. Colleen is a member of the North Creek Dental Care's staff. In his spare time, Dr. Ryan loves golfing, spending time with his four grandchildren, family, and friends, keeping current on the latest advances in dentistry, and rooting for all the local sports teams – especially the Cubs!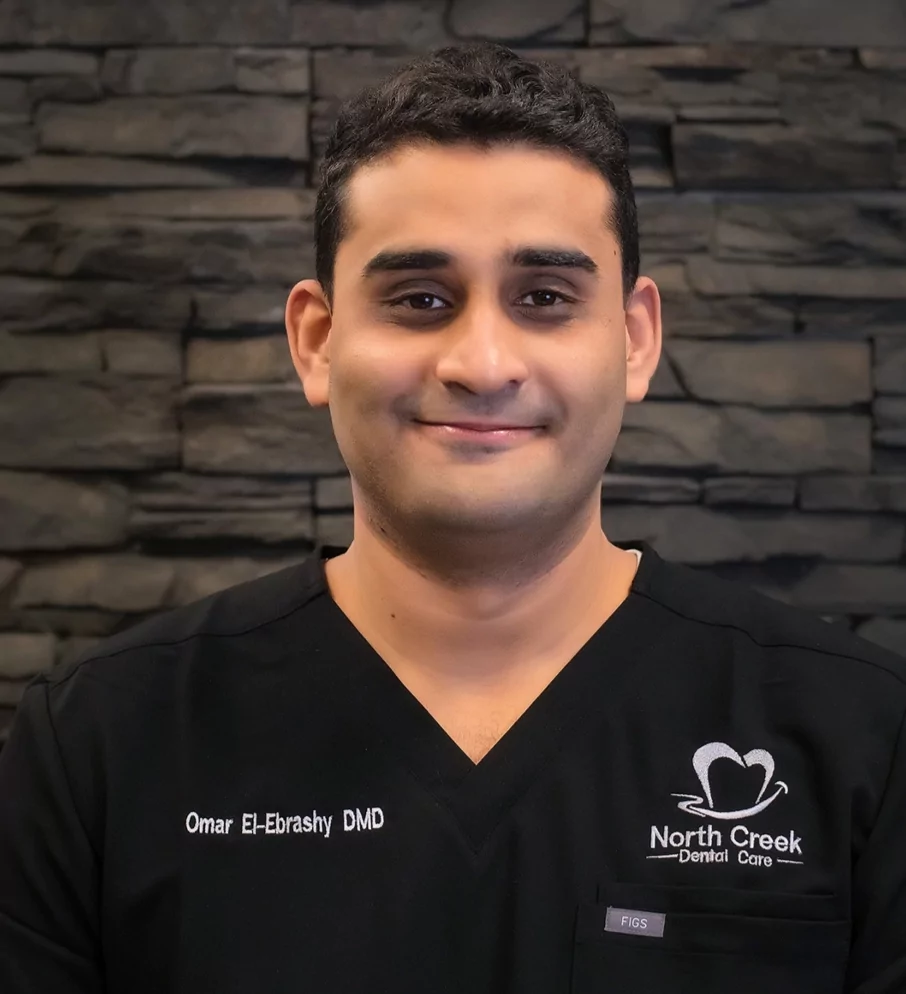 Omar El Ebrashy, DMD, is originally from Cairo, Egypt, where he initially received his Bachelor of Dental Surgery degree. After moving to Boston, he earned his Doctor of Dental Medicine with High Honors from Boston University Henry M. Goldman School of Dental Medicine. Upon graduation, he received the Academy of General Dentistry award for his class. Following dental school, he worked in private practice in Boston until recently relocating to Chicago with his family.
Dr. Ebrashy has a passion for restorative and cosmetic dentistry. He enjoys helping patients restore their function and achieve their ideal smiles. Committed to continuing his education and advancing his skills, Dr. Ebrashy attends conferences and courses to learn all the new techniques in dentistry while also being up to date with the latest technologies that the dental field has to offer.
In his free time, Dr. Ebrashy enjoys spending time with his wife and one-year-old son. He also enjoys going out with friends to explore different restaurants, playing soccer, and working on his golf swing.
Charles H. Goodman, DDS, MS, is a board-certified periodontist who has practiced for over 40 years. Originally from a Maryland suburb of Washington, DC, he is a graduate of the University of Maryland with a Bachelor of Science in Chemistry. He pursued his Doctor of Dental Surgery from the University of Maryland School of Dentistry, graduating magna cum laude, second in his class. He went on to obtain his specialty degree in periodontics from the University of Iowa, where he also received a Master of Science in Periodontology from the prestigious Dows Institute of Dental Research.
Upon graduation from his specialty training, Dr. Goodman joined the faculty at Northwestern University School of Dentistry as an Assistant Professor of Periodontics. He taught full time in both the undergraduate and graduate clinics while publishing original research on the microbiology and immunology of periodontitis. He ultimately became the Director of Graduate Periodontics at Northwestern, responsible for the hospital-based training of eight specialty residents annually.
Dr. Goodman has been in full-time practice since 1992, dividing his time between his offices in Lincoln Park, Chicago, and Highland, Indiana. He participated in directing the one of the largest dental study clubs in the Illiana area for over 25 years with more than 75 annual members. He is a member of the American Dental Society, Illinois Dental Society, Chicago Dental Society, Indiana Dental Society, Midwest Society of Periodontology, and American Academy of Periodontology.
Dr. Goodman has been married for 30 years to his wife Connie and has two adult sons, Michael and Brian, both Purdue University graduates. Michael is a technical and risk management analyst for an options trading company in Chicago. Brian has a master's degree in history from Purdue University and teaches high school in Hobart, Indiana.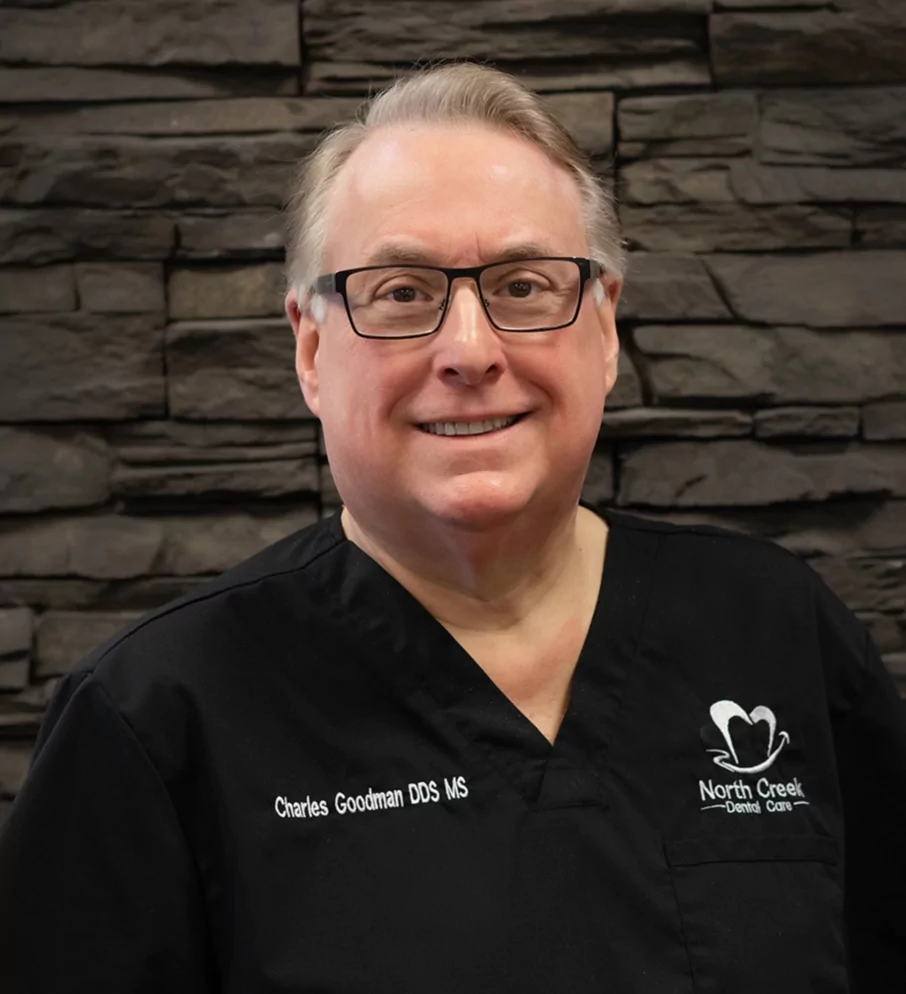 Our doctors are excited to meet you and discuss your dental needs. Call our office today at (708) 532-4131 to schedule the first step toward your healthiest smile.