Dental Sedation Tinley Park, IL
No More Dental Anxiety
Relax During Your Visit
Nitrous oxide sedation, commonly known as "laughing gas," is used to make treatment more comfortable. This sedation is inhaled through a mask that allows you to breathe in the medication, inducing a state of relaxation. Local anesthetic is administered along with nitrous oxide to eliminate pain in most cases. Since this is a light sedation, the effects wear off quickly. You will be able to drive yourself home when treatment is completed!
Comfortable Anesthesia Delivery with The Wand™
Dr. Ryan is proud to utilize the first computer-controlled local anesthetic system called The Wand. This device provides precise dosages and also pre-anesthetizes tissue so that by the time the fluid is delivered, most patients tell us "I didn't feel a thing!" Not only is The Wand more accurate and safer than the traditional needle, but because it is precisely computer-controlled, it reduces much of the unnecessary numbness of the tongue, cheek, and face. Imagine leaving the dentist's office without feeling a "fat lip"!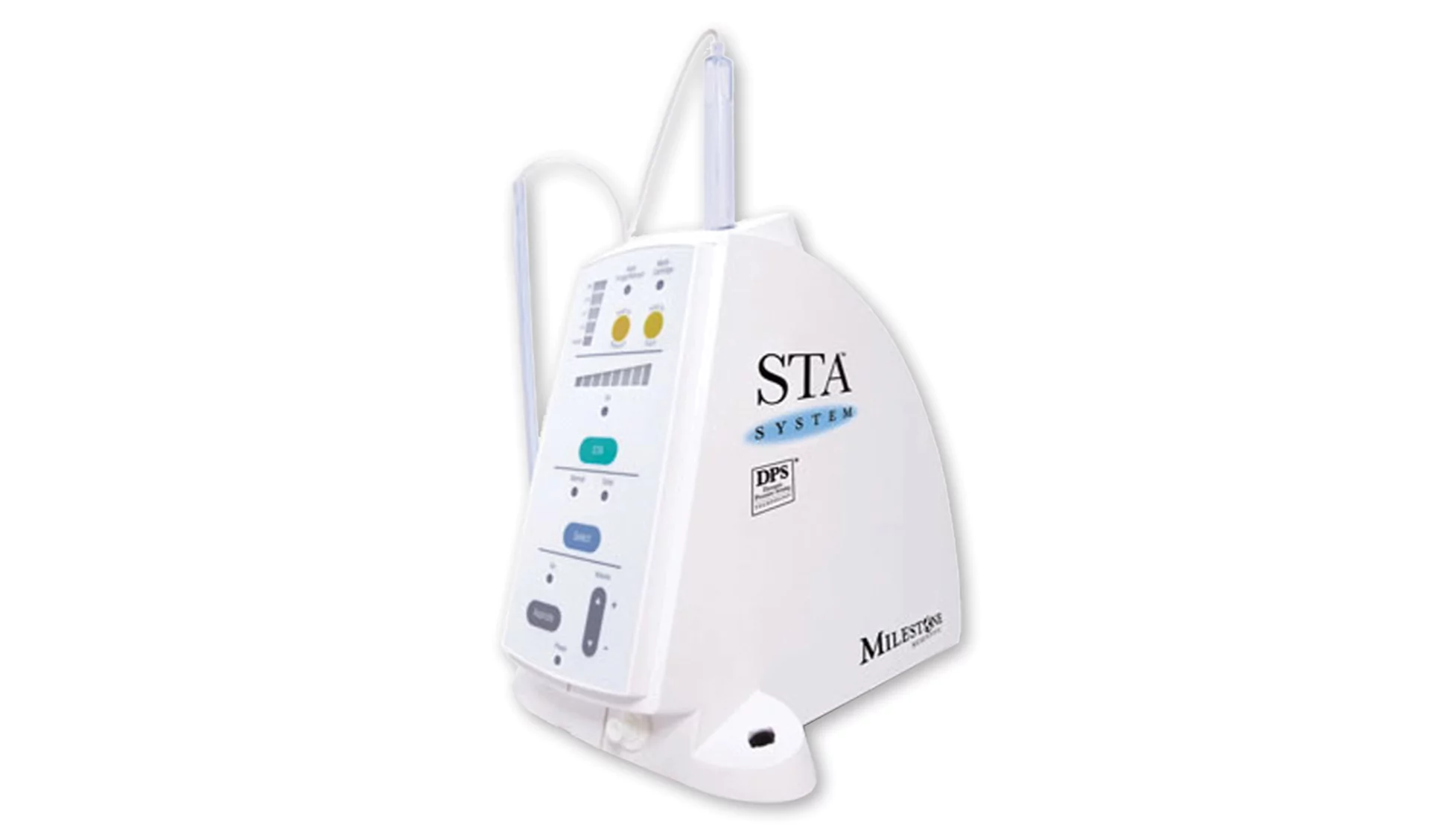 Call our office at (708) 532-4131 to determine how we can make your dental visit comfortable and relaxed.