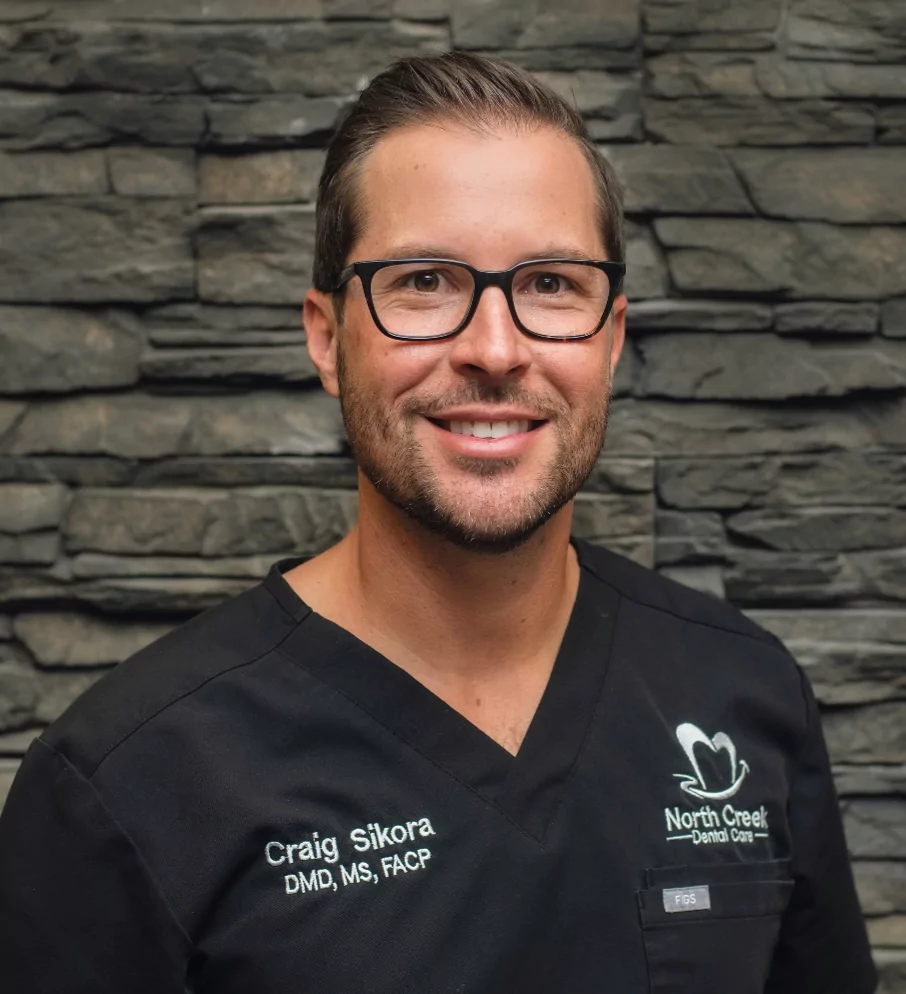 North Creek Dental Care, Tinley Park's family dental office, is lucky enough to have Dr. Craig Sikora as part of our team. Dr. Sikora pursued his passion after dental school, completing advanced training to become a prosthodontist.
As the leaders in dental implants, prosthodontists perform more full-mouth implant restorations than any other specialty in dental field; they are the professionals of choice for immediate smile transformations.
Over 120 million people in the U.S. are missing at least one tooth, and 36 million do not have any teeth at all. Patients suffering from tooth loss can suffer for years with poor-fitting dentures that do not allow the patient to receive the proper nutrition they need. These individuals encounter severe medical problems, struggle to eat solid food, and lose confidence without functioning teeth.
For many experiencing tooth loss, dental implants offer a chance for a fresh start, but traditionally treatments involved lengthy, multi-step procedures that were complicated and costly. Thankfully, advances in technology and digital dentistry have changed everything, with prosthodontists, leading the way. Now, patients can have implant procedures done in as little as one day, leaving them with a complete set of new, healthy teeth.
"Many of my patients feel trapped in a never-ending dental cycle," says Craig Sikora, DMD. "Having a quicker solution provides much-needed relief and hope."
"The first step is to find out if you are a candidate," says Dr. Sikora. "Patients will typically have a pre-procedure exam to review health history and design their smile. The next step is the one-day dental implant procedure. Once healing is complete, patients return for another appointment to finalize their new smile."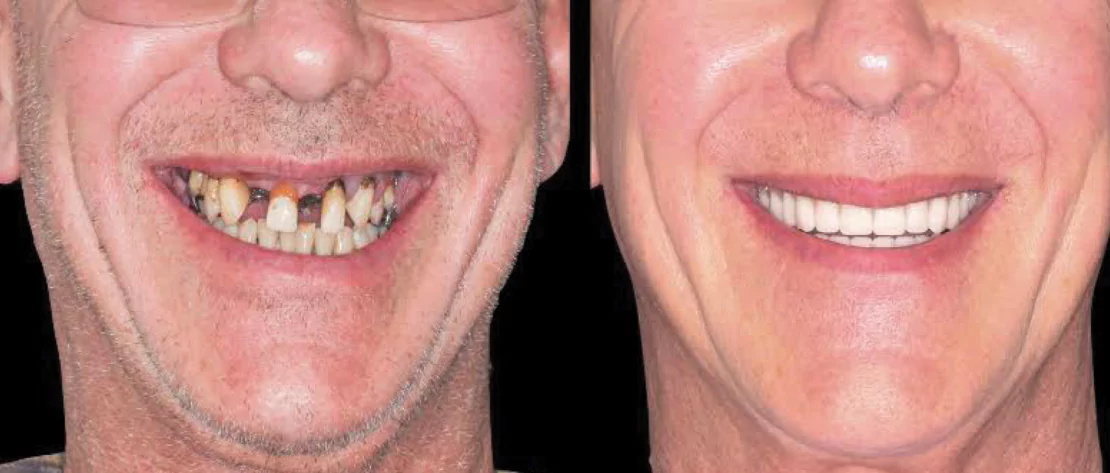 If you are tired of your missing teeth hindering your lifestyle, give our office a call. We can easily schedule a consultation with Dr. Sikora to evaluate your options. North Creek Dental Care is conveniently located at 18425 West Creek Drive, in Tinley Park. We can be reached at (708) 532-4131.